---
Casseroles That Are Yummy… Not Boring!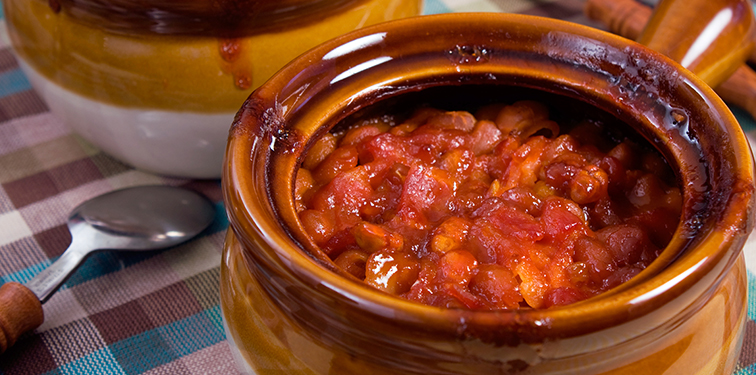 2. Bourbon Baked Beans
5 cans baked beans
1/2 cup chili sauce
1/2 cup bourbon
15 oz. can crushed pineapple, well drained
1/2 cup dark brown sugar
1 tablespoon dark molasses
1/4 teaspoon dry mustard
1/3 cup strong coffee
8 slices bacon
Mix the beans, molasses, mustard, chili sauce, bourbon and coffee and let stand for three hours.
Preheat oven to 300 degrees. Put bean mixture into casserole dish and bake beans for 30 minutes. Add the pineapple and brown sugar and bake for another 30 minutes. Fry the bacon until crisp then drain well and crumble over the beans.