---
What Is Social Media For?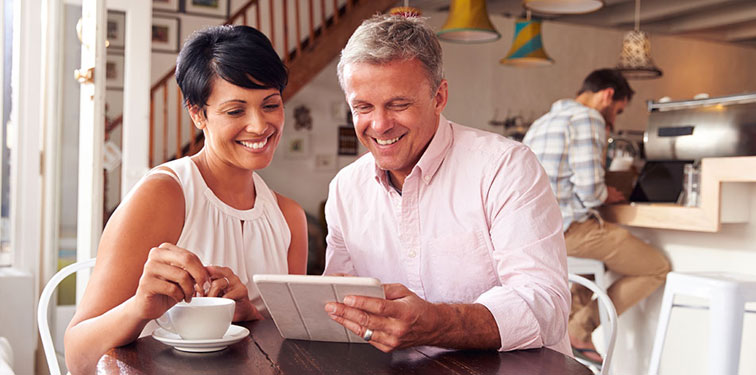 The Ins and Outs, and Why You Should Join In
Twitter… Pinterest… Facebook… Myspace… YouTube… LinkedIn…
I'm not sure when I first heard about each of the above social media websites, but when I did, I knew I was going to be spending some intimate time with my computer — playing discovery. To be honest, I'm somewhat of a technogeek. I'm not on the cutting edge, but I do love to explore new technology and new sites.
I remember when I was first introduced to email, which now seems like it happened in the dark ages — 1993! While it was exciting on the one hand — remember the AOL 'You've Got Mail' sound? — because it played into my lust for instant gratification, on the other hand it was the demise of good old fashioned writing for me. I actually feel sorry for the Post Office. They have to be losing billions.
Today, I literally (well almost literally) can't live without email. Or text messaging for that matter. (And for you history buffs, text messaging started in December, 1992 when "22-year-old British engineer Neil Papworth used his computer to wish a "Merry Christmas" to Richard Jarvis, of Vodafone, on his Orbitel 901 mobile phone.")
Text messaging is the primary way I communicate with my daughters. And it feels good because we can group message in real time.
Commiserating with each other like when the Baltimore Ravens lost to the New England Patriots in their Division Playoff Game, or cheering together like when Ethan, now two, went on the potty!
I have plenty of friends who ask me how I can stand text messaging with the girls and not talking. It's easy. They both work and when they come home the last thing they want to do is talk to me. They want to spend time with their husbands and kids. If I have a question, I get an almost immediate answer via text message as opposed to leaving a phone message and waiting for them to get back to me, by which time I've usually forgotten what I was going to ask. And besides, when we get together, we talk a lot!
All of this is to say that social media is a fun, informative and educational outlet you might want to try if you haven't already.
There are a lot of different definitions of social media that I've come across. Wikipedia defines social media as "the use of web-based and mobile technologies to turn communication into interactive dialogue."
The best descriptions I've found are these two:
"Social media is not about what each one of us does or says, but about what we do and say together, worldwide to communicate in all directions at any time, by any possible (digital) means." – Michelle Chmielewski of Synthesio
"Social media allows us to network, to find people with like interests, and to meet people who become friends… It flattens out the world and gives us access to people we never would have been able to meet otherwise." – Gini Dietrich of Arment Dietrich, Inc.
I first dipped my toes into the world of social media through Facebook. It's free and very easy to set up an account. You can create a profile, upload pictures and videos, send public and private messages, connect — or reconnect — with friends, etc. And you can only look at a person's full profile if that person has "friended" you, or vice versa. In other words, if you don't want to be "friends" with someone, it's easy to say no and it's easy to "unfriend" someone.
I love Facebook if for no other reason than it keeps me up to date on contacts' birthdays, which in turn serves as a reminder to me to send a message. And when I see something that a friend or contact is doing, I can comment on it or simply "like" it.
I also keep up to date with what my kids and grandkids are up to since they're always posting pictures and thoughts about what they're doing. Or, as a friend of mine said: "I can't for the life of me get my grandkids on the phone to talk, but I can find out what they're doing on Facebook and message them… then I get a response!"
I was a little hesitant about using Twitter, an online social networking service that allows users to send and read short 140-character messages called "tweets," because I never knew I had it in me to say something in as little as 140 characters, but I've gotten the hang of it!
I primarily use Twitter to keep up to date on topics of interest to me and to send out an occasional political or headline rant.
LinkedIn is a social-networking site that focuses more on users finding employment, offering jobs, creating business connections, having skills endorsed by colleagues and so forth. With so many Baby Boomers remaining in the workforce well beyond age 55, LinkedIn has become a valuable resource for people who may suddenly find themselves out of work and in need of employment.
If you're into music from any generation you might want to head over to MySpace, a social networking service with a strong music emphasis, owned by Specific Media LLC and Justin Timberlake. As a matter of fact, I'm on it right now, listening to music while I write — I'm listening to the Plain White T's "Rhythm of Love." Music has always inspired me.
If I happen to be in a writing funk, all I need to do is listen to music and my creative juices start to flow.
I recently happened on Pinterest when I was planning our trip to Disney World and wanted to find appropriate activities there for various ages. Since then, I've discovered it's a wealth of recipes, decorating advice, activities to do with grandkids… virtually an endless bounty.
And then there's YouTube, a video sharing website. I know there are lots of educational things you can do with YouTube. Personally, I use it to get a good belly laugh! If I'm having a hard day — or just plain need a good laugh — I head to YouTube and find any of their thousands of very funny animal videos and that's the end of my bad day!
I've had a great time writing this article. It gave me a chance to go onto my favorite social media sites and catch up on new videos, postings, etc.
Now it's your turn!