---
Out-Of-The Box Brunch Ideas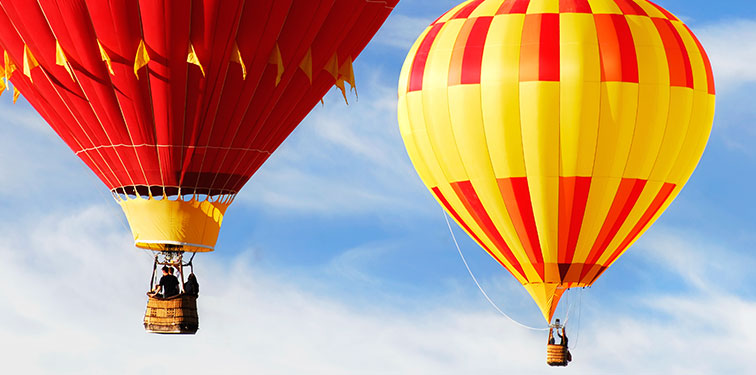 8 Great New Brunch Ideas to Try
Let me start by saying I don't think there is any better meal than a weekend brunch! There aren't any rules governing what you do, when you do it and who you do it with.
Usually we're so scheduled during the week between work, social obligations, kids and grandkids — there's no "me" time.
I've spent weekend brunches doing everything from staying in bed with munchies, reading the paper and watching a movie marathon, to going for a champagne hot air balloon ride I added brunch to. Whatever I do, though, there is one word that covers every kind of brunch I've ever enjoyed: indulgence. Whether it's gourmet or junk, I indulge.
So, here are a few brunch ideas for you to consider, followed by some foodie thoughts:
1. Hot Air Balloon Brunch
The tradition of offering a bottle of champagne upon landing the balloon dates back to the 1780s when the pilots offered them to farmers when they landed the balloon on their field.
The tradition still stands to this day. Crew and passengers will toast with champagne after the flight is over. However, I like to do it with a twist.
In addition to the champagne, which I turn into mimosas, I pack a picnic basket and we invite the landowners to join us for a brunch of Grilled French Toast Kebobs with Bacon. All of the necessary tools and ingredients can be in the "chase" vehicle that follows the balloon.