---
5 Easy, Delicious Recipes to Brighten Up Your Day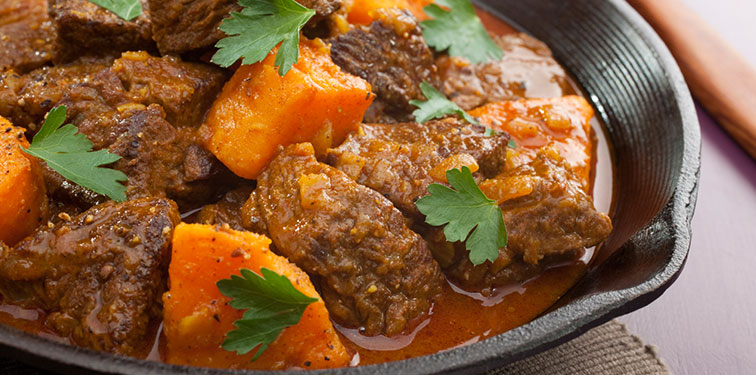 Easy Recipes Your Family Will Love
It's Sunday morning and I'm pondering what I'm going to have for brunch. Egg whites with veggies… or stuffed English muffin French toast with a side of well-done bacon? Hmmmm…
Every now and again, it's absolutely normal to want to splurge on food that's not 100% healthy without feeling guilty. After all, we managed just fine before nutritionists, doctors and food police were telling us what we could and couldn't consume.
I love to cook and eat, and being somewhat of a foodie I've collected recipes from everywhere I've travelled. My philosophy has always been if it sounds good, or it's something local people eat, try it!
So, here are a few of those wonderful, delicious recipes I've picked up along the way. I've given attributions where I can, but quite frankly, I have no idea where some of them came from.
Moroccan Beef and Vegetables
On a trip to Morocco, our group spent two nights tenting in the Sahara. The tour operators brought in a chef to give us a cooking lesson on how to use a tagine to prepare dinner.
Tagine is actually the name of a North African stew of spiced meat and vegetables prepared by slow cooking in a shallow earthenware-cooking dish with a tall, conical lid with a hole on top. The hole allows steam to escape and the moisture then runs down the sides of the tagine and back into the meat, etc.
While the chef cooked this recipe in the tagine, I make it in my slow cooker and it works just as well… sans the bits of sand from the desert!
Ingredients:
3 lbs. of stew beef, cubed
3 T all-purpose flour
2 t ground cumin
1 t ground cinnamon
1 t salt
½ t ground red pepper
3 cups sweet potatoes, peeled and cut into 1" pieces
½ cup golden raisins
4 oz. dates, pitted
6 oz. prunes, pitted
1 can diced tomatoes with garlic and onion
2 T honey
Salt
Hot cooked couscous
2 oz. toasted sliced almonds
Chopped fresh parsley
Directions:
Mix flour, cumin, cinnamon, salt and red pepper in a 5-½ quart slow cooker. Add beef, sweet potatoes, raisins, dates and prunes, then toss to coat evenly.
Mix the honey with the tomatoes and pour on top. Cover and cook on low for 8–9 hours or on high for 4–6 hours, or until beef and potatoes are tender. (Try not to stir or open the crock pot during cooking!)
Season with salt as needed. Serve over couscous and top with almonds and parsley. Serves 6-8.