---
How to Meet 50+ Singles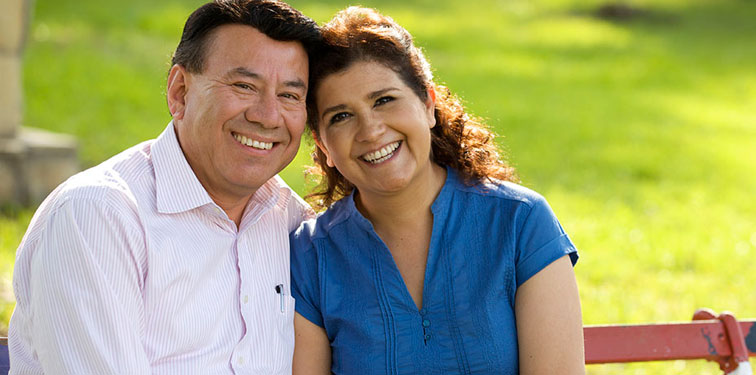 Want to Meet other Singles?
You want to meet other singles, but you're not ready to hit the bar scene — been there, done that, ain't going back! — or the Internet. So, what do you do? Here are some ideas on how to meet older singles.
In a survey of single baby boomers done on behalf of Del Webb's active adult retirement communities, 56% said they'd like to date, while 45% said they had already started dating.
Makes sense. Whether or not you want to get married again — or for the first time — people still want to share experiences with people they like. As a matter of fact, in that same survey, only 11% of the 521 people surveyed said they would consider remarrying.
81% said they loved being single. They loved the freedom to do what they wanted, when they wanted and with whom they wanted.
And listen up guys, 34% of the women surveyed said the thing they loved the most about being single was not having to clean up after anyone. Men said they liked being able to take up hobbies they hadn't had a chance to in the past or partake in social activities they didn't get to while married.
As we get older, no one pressures us to get married like they did when we were younger. And we don't pressure ourselves. After all, it's not like we're going to have any more kids! And, if we do have grown kids, they likely won't want us to get remarried. Yes, they want us to have companionship and fun, but that's about as far as it goes.
So, now that you're single, how do you find other single people with whom you'll be compatible and with whom you'll want to spend time?
Before I get into the list of cities that have the highest single boomer populations in the US, let's delve into some activities that bring like-minded people together.
Meetup
There's a website I love called Meetup. There are thousands of groups on the Meetup site. All you need to do is sign up (which is free) and enter your zip code. The site lists all of the meetups within area you select. You just click on the ones that interest you to see what they're all about and decide if you want to join. You can also list your interests and it will suggest relevant groups in your area.
When I moved from Maryland to North Carolina, the only people I knew were my daughter and son-in-law. Exciting and scary at the same time. Once I got settled, the first thing I did was look for groups on Meetup.
I joined wine tasting groups, dinner outings, theater going groups and golf groups, and within a couple of months I had made a bunch of new friends.
The golf group I joined is a singles golf group comprised mostly of boomers, with games scheduled two or three times a week.
However, having been single for 25+ years without the benefit of sites like Meetup, I had to figure out how to meet people I'd enjoy knowing. In that time, I found lots of ways to meet all kinds of people, of all ages, from all walks of life, including other singles.
Classes and Volunteer Work
One of the best ways I found is through volunteer work. It's like a two-fer —you're doing good while feeling good! I've volunteered in soup kitchens, worked in hospitals, worked with kids, the environment, etc. For a full list of organizations, head to the U.S. Dept. of State to find one that will interest you.
Other good places to meet people include community college classes, the gym, art classes, book clubs, cooking classes, etc.
Dating Sites
If you want to give dating sites a try, you might want to follow the advice given by Laurie Davis, founder and CEO of eFlirt, a site dedicated to helping people decide which dating sites to use. Davis recommends "50-plus singles join one large, general site, such as Match.com or eHarmony, for sheer volume, plus one smaller niche site targeted to their age group."
If you're looking to start an "entire new life," these 10 cities have the greatest proportion of senior singles, according to U.S. News' analysis of the 2012 Census Bureau data:
Miami, Florida (includes Ft. Lauderdale and Pompano Beach): 49.6% of the 60+ population is single.
New Orleans, Louisiana: 49.5% of retirees are single.
Memphis, Tennessee: 47.7% of retirees 60+ are unmarried.
New York, NY (includes Northern NJ and Long Island, NY): 47% of people in their 60s are not married.
Cleveland, Ohio: 47% of the 60+ population aren't married.
Las Vegas, Nevada: 46.7% seniors 60 and older are single.
Buffalo, NY: 46.5% of retirees 60 and older are single.
Los Angeles, CA (includes Long Beach and Santa Ana): 46% of people 60+ are single.
Jackson Mississippi: 40% of people 60+ people are single.
Albany, NY. (includes Schenectady and Troy): 37.5% of retirees are single.
If all else fails, you can head to Amazon where you'll find lots of books giving boomers dating advice, including titles such as "Dating After 50 for Dummies."
Happy hunting!