---
Meet Barbara Schaftel: Globetrotter, Pilot, Great-Grandmother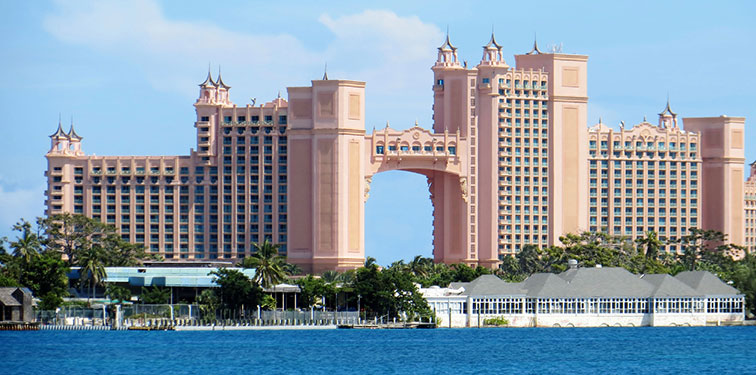 Interview with Barbara Schaftel
VivaPrime writer Barbara Patz sat down with traveler, pilot and grandmother Barbara Schaftel to talk about her many adventures.
I met Barbara Schaftel in 1985. At the time, she was approaching her 50th birthday… and taking flying lessons.
She's always amazed me with her independent, free spirit. Barbara and her husband, Stuart, have been married for 60 years (or as she says, 60 years and nine months, but who's counting?). They have five children, 12 grandchildren and two great-grandchildren.
BP: Barb, do you remember when we were on your boat during the summer of '85, a small plane flew overhead and I casually said I'd always wanted to learn how to fly? We talked about it a little more that day, then I went back to tending the ad agency and you…
BS: …learned how to fly. The real reason I did it was because I was terrified of small planes. I had flown to Ocean City, MD. with my son and daughter in his single engine plane, and it was truly a white-knuckle affair. I decided I was going to take one flying lesson so I wouldn't be so scared.
One was all it took to hook me. It took me two years to get my ticket [license]. When I was taking my solo test, I flew with my instructor from Baltimore, MD. to the Ft. Lauderdale, Fl. airport, passed the test, then got on a jet and went home the same day. Very few people knew I was learning to fly. Soon after, though, I called you and said I was picking you up for lunch…
BP: …and what a lunch it was! Little did I know that lunch was going to be a 50-mile plane ride in a single engine! I have to tell you, that was one of my most memorable lunches!
BP: You've basically traveled all over the world, mostly to "out-of-the-ordinary" places… and always without Stuart. How did that affect your marriage?
BS: If he had his first choice, I would have stayed home with him. We had a cabin cruiser and that was Stuart's love. We traveled up and down the East Coast with it, generally with family or friends. It was great.
But I had wanderlust. There were places I had always dreamed about going. I wanted to learn about different cultures, meet different people and do different things. Stuart didn't particularly like the places I chose to go, but he always knew that he was welcome to join me. And, he loved when I got back with so many interesting stories from the places I'd been.
BP: How were you able to manage those kinds of trips financially?
BS: I worked in real estate from 1974 until 1994. I was one of the first women in Baltimore to get a realtor's license. I learned the business from the ground up and it was good to me. I was president of the Baltimore, MD. Real Estate Million Dollar Association, which was a big deal in those days when houses weren't the crazy prices they are now. I was also the president of the Real Estate Credit Union. It was the time when women were just beginning to come into the field in droves because of the flexible hours. All of this to say that since I paid for my travels out of my earnings — I pretty much said where I was going and when.
BP: Where'd you go on your first trip?
BS: I took my first "exotic" trip to Turkey with my oldest grandson after I turned 50. We hiked the coast of Turkey for three weeks with a Mountain Club. We were together every minute. We shared a room, a common interest in third world countries and a love of hiking. Today he's a doctor specializing in family medicine. He's traveled and worked all over Afghanistan and Africa.
He still talks about our trip and we reminisce about our favorite parts — walking through small Turkish towns, mixing and getting to know the people. His dream is to work full-time in a third world country where he can use his expertise to better people's lives.
BP: Your grandchildren are quite lucky to have a grandmother like you! I know you've taken each of them on a trip. Where are some of the destinations you've gone?
BS: I always tried to plan trips around what they love to do. For example, my second grandson didn't like hiking or biking; golf is his thing. So, I surprised him with a nine-day golfing trip to Maui, Hawaii.
In between the links, we went sightseeing, including the Pearl Harbor Memorial. When I asked him if he knew about Pearl Harbor, he told me he had studied it in school. When we walked off the boat, we were both choked up to the point where we couldn't talk. I know I didn't expect it to be so emotional, and I was even more amazed at how emotional this 16 year old was. It's something special we shared and will never forget…and he still loves golf!
Grandchildren three and four both love golf, sand and surf, so we went to the Dominican Republic. Today, number three is a flight commander in the US Air Force.
Grandchildren number five and six went on a cruise. Seven and eight (girls) went to London and Paris for shopping, sightseeing and shows. Nine and 10 went to Atlantis on Paradise Island in Nassau. Stuart went with me on these three trips.
By the time we got to the last two, grandchildren 11 and 12, we were getting older, so when their parents said, "How about if we take them to Disney World and you pay," we said:
"You've got yourselves a deal!"
BP: What did you get out of the trips that you took your grandchildren on?
BS: I'm not sure I can put it into words. On each of those trips, we created a very special bond that is as unique as each of them. It's a bond that will never be broken. And even though we live distances from each other, we still share our experiences and innermost thoughts.
BP: If I remember correctly, didn't you do something unusual with your sister?
BS: Yes. Terry and I went hiking for three weeks in Nepal. It's a wonderful country full of rich cultural beliefs. The countryside was magnificent. At the time, I very much wanted to learn about the Hindu religion, which I did.
BP: Don't one of your kids and family live outside of the US?
BS: Yes. When he and his wife were in their mid-30s, they packed up and moved to Sao Palo, Brazil, with their three sons, to teach at an English speaking school. They're still there 20 years later — and still loving it.
When I asked why they were moving, he said, "We want to put adventure into our lives and the boys' lives."
One year, I met them in Bolivia to acclimate for the climb we were taking up Machu Picchu. After five days, my daughter-in-law took 2 of the boys to Florida to visit relatives and friends. My son, grandson and I went on to Cusco for our trek on the Inca Trail. When we arrived at the end of the trek, we were told it was the first time three generations had ever hiked the Inca Trail to Machu Picchu.
BP: What's the scariest experience you've ever had?
BS: Far and away, it was white water rafting in Peru. I'm terrified of water and am a horrible swimmer. I thought, mistakenly, that all I would have to do was sit there and let the guide do all the work. Wrong! I was part of the crew in water that was very, very rough. Every time a wave broke over the boat it washed me to the other side. I prayed to God and said if she let me get out alive I would never go white water rafting again. She did… and I didn't.
BP: Aside from the day you first soloed in your plane, what's been your most exhilarating experience?
BS: When my grandson was getting ready to graduate from the Air Force Academy, he put a bug in my ear about jumping tandem out of a plane. Who could resist? So, when I was 70, he and I went tandem skydiving…and it was a blast!
BP: Any regrets?
BS: Not a one. Even though I've had some health issues of late — I'm on the cusp of 80 — I walk at least 10,000 steps a day, have a 19 golf handicap, take spinning classes and lift weights. Not bad for an old broad!
BP: Barb, thanks for reminiscing with me. You still amaze me. I want to be you when I grow up!