---
Keeping Busy During Retirement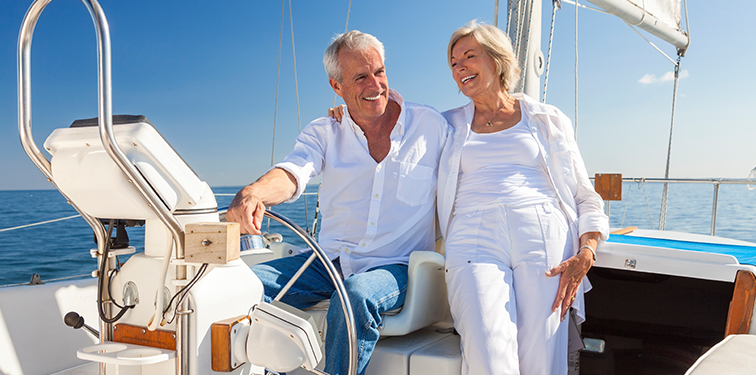 What to do Once You Are Retired
You have probably spent your entire adult life working. However, there will come a time when you will have to retire, which can be a daunting prospect.
Suddenly you will have tons of time to yourself. If you do not have a plan for keeping busy, you may start to feel depressed and/or isolated.
The following are some suggestions of things to do in your retirement years. Some of these ideas require more financial resources than others, while some can help add to your retirement nest egg:
Traveling
Gardening
Walking
Hiking
Biking
Swimming
Boating (waterskiing, fishing)
Winter sports (skating, skiing, snowboarding, snowmobiling)
Crafting (sewing, knitting, pottery, painting, model-making, scrapbooking)
Renovate home or cottage
Join a fitness club
Learn how to play a musical instrument or join a choir
Gourmet cooking
Volunteering (churches, synagogues, mosques, museums, charitable organizations, schools)
Get a part-time job
Start your own "hobby" business (crafts, carpentry, photography, gift baskets, baking, flower arrangements, candy-making)
Join a seniors program (fitness, bridge, euchre, dancing, bingo)
Reading
Become politically engaged
Take courses for interest or credit (art, photography, cooking, languages, computers)
My husband and I have both been retired for quite a few years. Although, I would say we are actually "semi-retired" because we do so many things to fill our days.
Many people say they are far busier in their retirement than they ever were when they worked for a living!
In my husband's case, he was force retired from a 31-year career job, at the age of 53. He was definitely not ready to retire, emotionally, physically or financially, at such a young age.
It did not take him very long to realize he needed something to do to fill the long days.
For a few years, he ran his own wedding photography business on a part-time basis. While he did not make a great deal of money, he enjoyed it and made enough to cover the cost of some very nice professional photography equipment.
A few years ago, our two children gave him an electric guitar for Father's Day. It was an instrument he always wanted to learn how to play.
So, he started taking lessons and eventually he bought himself a second guitar. He spends many happy hours practicing his favorite songs.
Other part-time jobs my husband has done include working for local politicians. He has worked part-time, in both municipal and federal constituency offices, becoming somewhat of a political junkie in the process.
As a result, he and I have volunteered for many, many hours on political campaigns, which can be very rewarding, especially if your candidate wins.
Probably, the most rewarding volunteer activity my husband does is driving for the Cancer Society. When he is available, he drives cancer patients to their hospital radiation, chemotherapy and/or oncology appointments.
They always really appreciate the rides to and from the hospital. My husband is always happy he can provide a much-needed service to people during one of the lowest periods in their lives.
When my husband retired, I decided to retire as well. In order to fill my time, I enrolled in part-time university courses to fulfil a longtime dream of getting a degree in art history.
As a nurse, art history was far removed from my career. However, it has been a great passion of mine since I was in high school. After completing 12 years of part-time study, I had the personal satisfaction of graduating with high honors last June.
I also enjoy reading, walking and gardening. In an attempt to put my art history degree to good use, I volunteer at the Gardiner Museum of Ceramics in downtown Toronto. As a museum guide, I give visitors short tours of the permanent collection and a brief history of the museum.
In addition, I am the vice-president of the Gardiner Volunteer Committee, which takes up quite a bit of time, both at home and on site.
As a retired couple, we thoroughly enjoy spending time at our summer cottage, as well as traveling to places like Europe, Great Britain, the United States, Caribbean and other parts of Canada.
We consider ourselves very lucky, as well as extremely blessed, to have the financial resources and good health to be able to accomplish these activities in our retirement years! We savor every day!