---
Gifts That Aren't Things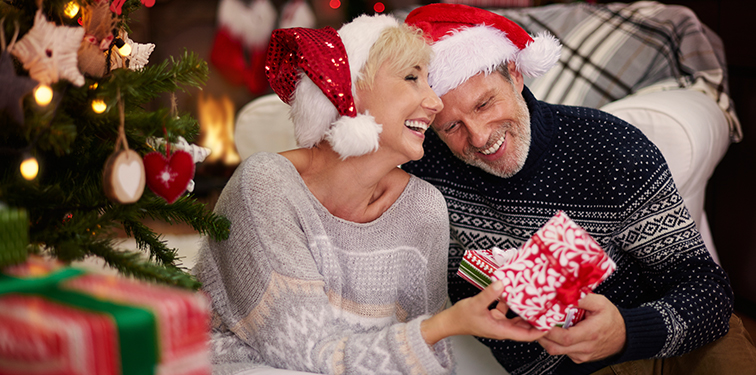 This Holiday Season, I'm Giving "Unthings!"
With the holiday season fast approaching, I've finally sat down to make my list and start thinking about what to give each person.
This year, I've decided to do something different — I think it's because I feel different. I'm not quite sure how to put my finger on it other than to say the world has changed, and with it, I've changed.
Quite honestly, I'm tired of giving and receiving things that have no meaning and hold no more importance in the scheme of things than a fleeting moment of fascination.
The gifts I give this year are going to be experienced — maybe even something the recipient and I can enjoy together.
With that in mind, I started searching the web and I have to say I have had more fun shopping this year than I've had in a long, long time.
Here are some ideas I came up with and can't wait to give. Maybe they'll fit someone on your list!
For Grandkids
Give a gift subscription to the local children's theatre, with lunch and play time after the shows.
Instead of giving kids a lot of things, this year part of the money I would have spent on their things is being used to open bank accounts — and they'll go with me to open them. As the year progresses, we can go to the bank and add money and they can watch it grow. It's never too early to learn the importance and power of saving.
Along that same line, if you have grandkids you might want to start a 529 college savings plan. They are savings plan designed to encourage saving for future college costs and they come with tax advantages.
Two years ago, when I was in New Hampshire visiting my daughter, she, my grandson and I went to a science museum near where they live. They have indoor exhibits, outdoor trails, and fountains the kids can run through. I got them a family membership which they've used quite a lot and when I'm up there, we all go.
I'm really big on giving gift subscriptions to magazines. They're literally the gift that keeps on giving all year — and with everything going digital the print versions have become outrageously inexpensive.
For Adult Friends and Family
Make a book of unusual recipes you've found online. Print a calendar with dates you and the recipient will make the dishes together — preferably enjoying some good wine while you're cooking — and invite a few friends over and have a dinner party.
Plan a fun day to spend together, maybe doing something unusual, and give the recipient an itinerary. Some ideas: champagne brunch, walking the beach, cooking lessons with a local chef.
If you have a golf fanatic in your life, the gift of a customized golf fitting is fantastic! I gave that to my fiancé last year and it has literally taken 7 shots off his game! He didn't have to buy new clubs, the pro just told him what to do with his existing clubs… and it didn't include throwing them in a lake!
This year, I took some really good photos of family and friends. I decided to do something with them, so I found a website that will take the photos you send them and turn them into keepsake ornaments.
Some of the other pictures I'm turning into a photo journal of the year with captions under each.
There's almost nothing like the anticipation of waiting for an event to happen. I remember one of the best holiday gifts I ever received were two tickets to Phantom of the Opera when it was coming to my city. I loved the soundtrack with a passion — I still do — and when I finally went to see it I knew every word of every song.
Where I live now, there are plenty of "wine and paint" nights. It's a BYOB art studio — you bring the bottle (and I usually take some cheese, crackers and fruit), they supply the artist and paints. It's a great, fun gift to give and share with someone, and at the end of the night you both go home with a painting that actually looks like you know what you're doing.
Gifts That Give Back
If you have loved ones under the age of four or five, check out Kohl's Cares. If there's not a Kohl's department store near you, check it out online. Each plush animal and book sells for $5 with 100 percent of the net proceeds going to kids' health and education initiatives nationwide.
For any animal lovers on your list, Pottery Barn Teen (but you don't have to be a teen to love these) sells fabulous pillow covers featuring sayings like "Belly Rubs Accepted Here," with a drawing of a dog on it. They're not expensive, and $5 of the purchase price is donated to the ASPCA.
One charity I love, The Kivi Fund, is a non-profit organization that utilizes the power of the internet to connect people through lending to alleviate poverty with 100 percent of the money you lend going towards funding loans. And since they have a 98.45 percent payback rate, whatever you give literally keeps on giving!
And of course, the most important non-thing gift you could ever give someone is the gift of you — your love, your friendship, your time and your caring. I hope you have a safe and wonderful holiday, enjoying time with family, friends and all the two- and four-legged creatures you hold near and dear.