---
Doing Disney with Grandchildren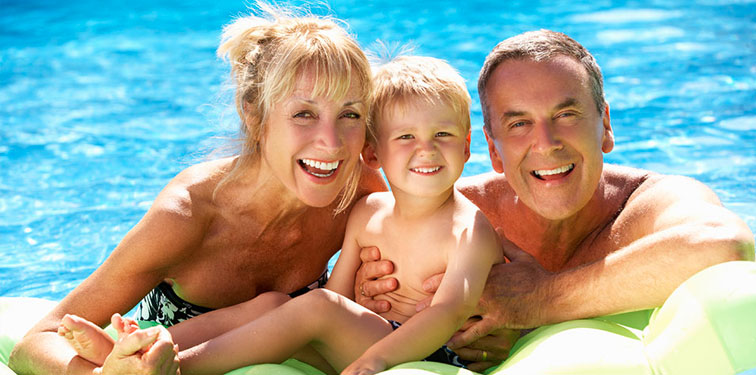 Tips for taking Grandchildren to Disney
Earlier this year, my significant other and I decided to take not one – but two – trips to Disney World in Florida. On the first trip, we were taking my daughters, sons-in-law and two grandkids to be followed three weeks later by my partner's daughter, son-in-law and their three girls.
Taking the two trips, rather than having everyone together on one, actually ended up being the best way to do it since most of Karl's granddaughters and my grandsons are far apart in age, with different interests.
His two older granddaughters (ages 7 and 9) wanted to ride every thrill ride that lurched, bumped and was as scary as you know what — and so did he and his daughter and son-in-law.
For my part, I was grateful that they have a 2 year old who couldn't ride those rides (even though she wanted to) so I "volunteered" to stay behind with her. I vividly remembered by last Space Mountain ride, coming off of it a lovely shade of green and swearing to never ever ride it again — and that was 30+ years ago.
I hadn't ever planned anything like this before, and wanting the trips to be total non-stress successes I started researching all kinds of things — what the best way to see Disney is for the various ages, what to do in Orlando if it rains, what other area attractions would interest them, where to go to eat, etc.
The research ended up being invaluable! I thought I knew a lot about Disney, since I had taken my girls there virtually every year when they were growing up. But today's Disney is very different than the Disney of their childhood.
The last time the girls and I went to Disney was over New Year's Eve in 1992. They were 20 and 17, and we enjoyed it every bit as much as when they were little girls — maybe a bit more!
It's always been fascinating to me to watch them watch the attractions when they were at various ages… and to note their reactions to them. I remember one time, when Lauren was about 9 or 10, she decided to try to climb out of the moving boat in the Pirates of the Caribbean ride to see if the hair on one of the Sailors was real. I had to hold onto her by her belt so she wouldn't fall out.
I was looking forward to having the same experiences with my grandsons who were 1 ½ and 4 when we went earlier this year. As a matter of fact, I printed out pictures of their moms at Disney when they were the boys' ages and took them with us to show to them.
My all-time favorite ride at Disney has always been It's a Small World, not only because the animation is wonderful, but more importantly, because of the message it brings to people of all ages.
I was excited for the boys to see it, to see if they had the same reaction as their moms when they first saw it. And yes, they did. They were every bit as fascinated as their moms had been, which served to bring me to tears!
Having been so many times, I thought I pretty much knew everything about Disney. Boy was I wrong! I didn't even recognize the place when we got there. Since we'd been there last, they'd built Downtown Disney, Disney's Animal Kingdom, Disney's Hollywood Studios, Water Parks and more.
I've always admired Disney as probably the best company in the world for people moving. They were geniuses as it when my girls were young and they've gotten even better.
They've created the Disney FastPass and FastPass+, which allows you to reserve access to some of the most popular rides and shows before ever getting to the park, and it's absolutely free with a valid Park admission and online registration.
The app is free and is called My Disney Experience. With the app you can plan the entire trip for you, your family and friends all in one place, reserving a time block to go into some of the more crowded attractions.
And, while you're inside the park, if you find one of your selections doesn't require using one of your Fast Passes (meaning there's not a long wait line), you can change that selection to another one. It also gives you the wait times at various rides, in real time, so you can do some additional planning.
While I was researching, I came across a website called Undercover Tourist. While their primary focus is to sell tickets, they have a section called Skip the Lines, which has daily ratings of the parks regarding crowds. We did a lot of our planning of which parks to go to when using their calendar and found it very accurate.
They also do other resorts in Orlando (Universal Orlando and Sea World) along with resorts in Los Angeles (Universal Studios, Hollywood, Six Flags Magic Mountain, Knott's Berry Farm, Madame Tussaud's of Hollywood and Pirate's Dinner Adventure in Anaheim) as well as San Diego (Sea World, LegoLand, San Diego Zoo and USS Midway Museum).
I also found that as with virtually everything, the best form of advertising is word of mouth — and yes, there's a website and app for that too! Pinterest.
Believe it or not, when I typed in Disney World, they had a section telling me where the best places to use the "facilities" were in the park along with a section on Freebies at Disney.
I've actually fallen in love with Pinterest since. Earlier this year, my girls took me to Boston for my birthday. With each of them working, I decided to plan our trip, so I went to Pinterest and found an enormous number of tips, free things to do, etc.
In order to save money when I travel (whether by myself, or with my kids, grandkids, etc.) I always check reviews for hotels and restaurants primarily through Pinterest, Urban Spoon and Trip Advisor.
Once I've made a few selections, I then go to deal sites like Groupon, Living Social and Travel Zoo to see if there are any discounts available. I have found some amazing deals this way.
Here's a short list of the most important things I've learned about planning trips with grandkids:
Plan, plan and plan some more
Plan age appropriate activities
Take along lots of games and toys in case the weather is inclement
Expect some crankiness no matter what age your grandkids are
And…have the best time of your life. Not only will you remember it, your kids and grandkids will too, and that's quite a legacy.
And now, having written this article, my travel appetite has been whetted and I'm going to start planning our next trip. Bon voyage! Have a blast, enjoy every minute of every trip because those are memories that you'll never forget.